Cute Baby Sale!
Zazzle has an adorable line of baby outfits, accessories, invitations, and announcements that are just waiting for your customization.
I am an approved affiliate for Zazzle and this post contains affiliate links that may provide me a small commission if you shop through them. This is how I can continue to bring you amazing content
---
Up to 50% off Baby Gifts – Use code: ZAZZLEBABIES – Starts: 8/28/2015 Expires: 9/3/2015 11:59 PM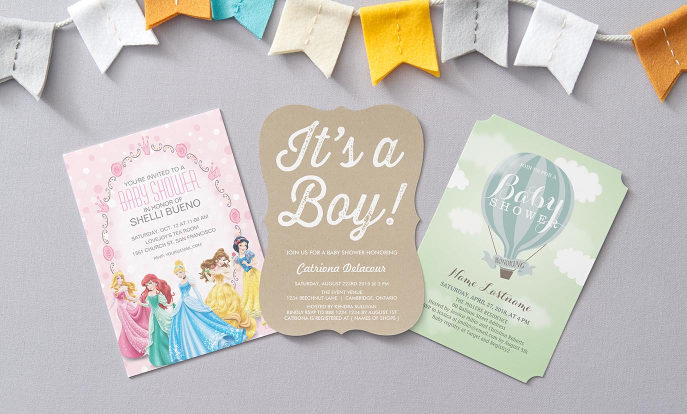 Baby clothes, blankets, growth charts, diaper bags, and more. You can even purchase baby shower invitations and baby announcement cards.
Restrictions
50% of the invitation, greeting card, postcard, photo card, sheet of labels and/or sheet of stickers net sale price will be deducted when one or more qualifying invitations, greeting cards, postcards, photo cards, sheets of labels and/or sheets of stickers are purchased.
40% of the bib, burp cloth, pacifier, baby apparel, diaper cover, baby beanie, and/or baby blanket net sale price will be deducted when one or more qualifying bibs, burp cloths, pacifiers, baby apparel, diaper covers, baby beanies, and/or baby blankets are purchased.
A 30% discount will be deducted from the net sale price when one or more Zazzle products are purchased from Disney, Sesame Street, Hallmark, Peekaboo Barn, Looney Tunes, Maisy, Hooray For Fish, and/or Huggy Kissy.
20% of the pillow, pouf, wrapped canvas print, night light, light switch cover, door hanger, fabric, wall decal, lamp, coat rack, photo block, stuffed animal, children's hanger, baby quilt and or modular cube net sale price will be deducted when one or more qualifying pillows, poufs, wrapped canvas prints, night lights, light switch covers, door hangers, fabric, wall decals, lamps, coat racks, photo blocks, stuffed animals, children's hangers, baby quilts and/or modular cubes are purchased.
The coupon code ZAZZLEBABIES must be entered during checkout to receive the offer. Offer is valid through September 3, 2015 at 11:59PM PT. For most products, the net sale price is the price of the product (excluding shipping and taxes). For Zazzle Custom Stamps, the net sale price is the difference between the price of the Zazzle Custom Stamps (excluding shipping and taxes) and the face value of the postage. This offer does not apply to screen-printed apparel or fabric. This offer only applies to qualifying products marked "Sold by Zazzle" or to in-stock Zazzle Heart products. This offer may not be combined with any other Zazzle promotional or volume discount offers and may not be applied to past purchases. If a volume discount applies to your order, you will receive either the discount set forth in this offer or the standard volume discount, whichever is greater. Offer valid on Zazzle.com only.